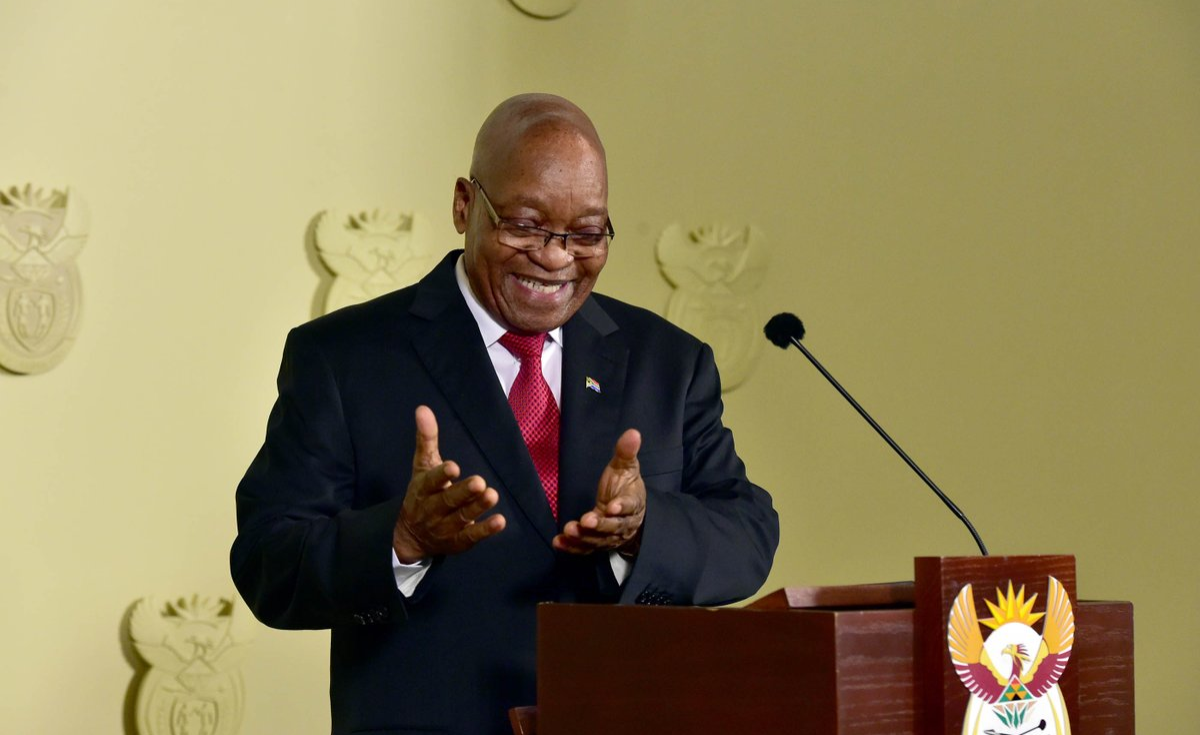 Opposition parties in the KwaZulu-Natal legislature staged a walkout on Tuesday after former president Jacob Zuma sat with officials shortly before the agriculture budget was to be debated.
The EFF, DA and the NFP refused to continue the sitting, arguing that Zuma should not sit in the legislature house chambers.
The former president allegedly turned up as a "guest" of MEC for agriculture and rural development Themba Mthembu and sat in the wings of the chambers.
NFP chairperson Vikizitha Mlotshwa said all guests should sit in the public gallery and not inside the house. Echoing others opposed to Zuma's presence, she labelled the move a part of continued ANC factionalism in the province.
"It is not permitted unless you are a member of the provincial legislature or an official of the KwaZulu-Natal legislature delegated for a specific task. The decision to allow former president Jacob Zuma was driven by ANC factions happening in the province."
DA member of the provincial legislature Francois Rodgers said Zuma's attendance showed the ANC was not concerned with the well-being of the people of KwaZulu-Natal. He also labelled the move factional.
Zuma's 'right' to sit in the wings
"It is clear that the battle lines have been drawn in KZN, with one faction of the ANC pledging its undying support to Zuma, while the other sides with new president Cyril Ramaphosa. It cannot be a coincidence that Ramaphosa made an unannounced visit to address ANC leadership yesterday and today Zuma makes his own unannounced appearance."
EFF member of the provincial legislature Vusi Khoza said Zuma was disrupting what would have been a normal meeting.
"Zuma rocks up unannounced. If he rocked and sat in the gallery it would have been fine. He [sat] inside the chamber."
ANC chief whip Nontembeko Boyce said Zuma didn't sit in the main area of the house, but rather in the wings where dignitaries are usually seated.
Boyce said Zuma had a right to sit there because he was a former president and a guest of the MEC for agriculture.
"Guests of the executive council have a right to sit [there]. The former president was sitting in the wings. He was invited by the MEC for agriculture and sat not in the chamber where members sit, but in the wings where officials and others sit."
Source: News24